About Laura Wagner
The Web Developer bug hit in the summer of 2000 when I took two Web Developer program classes at Moraine Park Technical College in Fond du Lac. My intent was to make a website for a friend's business. I soon realized there was much more to Web development than I'd learn in two classes and I enjoyed learning so much, so I just kept taking more classes.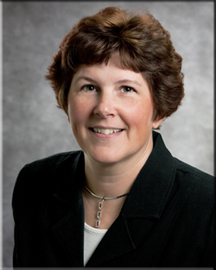 By December of 2002 I had earned a Technical Diploma and Associates Degree.
I formed my Web Design business in 2002 and later that year began taking classes at Lakeland College in Sheboygan County. By December 2005 I graduated with a Bachelors degree in Computer Science.
I was raised in Fond du Lac County and have lived in Wisconsin all my life. The strong work ethic I learned growing up has been enhanced through 40+ years of helping my husband on our family farm and raising four children. I bring that strong work ethic, along with great sense of responsibility to each Web project.
I will strive to make your website as unique as your business. I will take the time to get to know you and your business so I can use that knowledge to create the highest quality site we both can be proud of and that will serve your customers well, for many years to come.
I have continued to study and learn through the years to keep up with this rapidly changing industry. I have perfected my web design and programming skills and have built a strong business with loyal customers, as evidenced by my Portfolio and Testimonials. Please view both pages to get a sense of what I can do for you and your business.
Contact me to request more information or just say HELLO!
I look forward to meeting and working with you.
My Qualifications
— Web Developer / Owner at Webs by Wagner — 2002 - Present
— Web Developer Advisory Board at Moraine Park Technical College — 2014 - Present
— Creating websites since 2000
— Excellent HTML and CSS coding skills
— Excellent skill in website creation software Dreamweaver and Photoshop
— Web Developer Instructor at Moraine Park Technical College — 2006
— Instructor Microsoft Office Courses at MPTC — 2007 - 2009
— Web Developer, Marketing Department at Kohler Co — 2006 - 2007
— Bachelors degree in Computer Science from Lakeland College — 2005
— Technical diploma in Web Development from Moraine Park Technical College — 2002
— Associates degree in Individualized Technical Studies from MPTC — 2002