Testimonials for Laura Wagner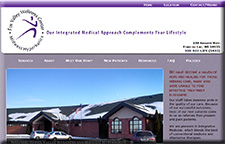 "We desperately needed to create a new website and Laura from Webs by Wagner designed exactly what we wanted. She took the time to meet with us several times to discuss every step of the process and to make sure that we were happy. Our patients are very happy and we have received many compliments on our new website because it is so much easier to navigate through and looks very professional. I highly recommend Webs by Wagner to other business owners who need a new website because Laura really listens to your needs and gets the job done in a timely manner."
---
"I am a 100% satisfied customer! Laura did an exquisite job designing my 40 Days to Enlightened Eating website! She perfectly captured the content, the look and the "vibe" I wanted it to present! Her expertise, insight and knowledge about web-marketing was very helpful as we put together the pages. She was great to work with and gave me exactly what I wanted, and it came out even better than I expected! I am grateful!."
---
"Working with Laura is so refreshing. She is responsive, highly skilled, creative, and takes a personal interest in your organization and its website needs. It's like having a good friend on your team! She can do everything those big-name website companies do, and more."
---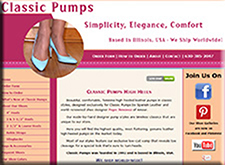 "I couldn't be more satisfied with the quality of Laura's work. She takes her job as seriously as I do at Classic Pumps and that's a rare thing these days. I've learned more from Laura about using Internet social media in the past 2 weeks than I have on my own in the past year. Laura's work is a value at twice the price. Anyone considering a new website or a website refresh should hire her immediately, if not sooner."
---
"Laura and 'Webs by Wagner' is a God-send for our Church! It was a dream of mine to have a website for our parish churches ... one of those dreams that never made it off the bottom of the to-do list, but thanks to the fine work of Laura Wagner, the dream is a reality! She worked closely with me to design (actually the beautiful design was all the work of her creativity), figure out content, and arrange everything. She continues to work closely with us, keeping the site updated and looking fresh! I highly recommend 'Webs by Wagner' to anyone considering starting or renewing a website! It has made a wonderful difference for us!"
---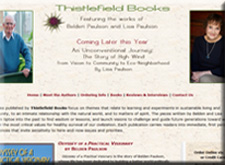 "Many thanks Laura. You've been very helpful in redesigning our website, enhancing our capacity to use Facebook and blogging, and generally serving us as a wise counselor. You've contributed to our better understanding of social media, especially in giving more handsome visibility to our recently published books."
---
"Laura is great to work with, because she's a listener. Laura has all the technical skills to construct a very creative and effective website that can be found by the customers who are looking for you. I've had lots of compliments about the website. It's good-looking and easy to navigate."
---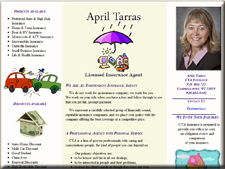 "Laura Wagner from Websbywagner made my website for me. I never had one before, and Laura did a great job gathering all the right information from me to set it up. She gave me several proofs of the site before we finalized everything. She also took care of getting the right domain name for me. I would have NO idea how to do any of that and she just took care of it. She was very available when I needed her and worked very quickly to get my Web site up and running. I would recommend Laura to anyone looking to either start or change their website."